⏰ lettura
5
min.
Ancora pochi giorni e la seconda edizione di ART SALZBURG CONTEMPORARY aprirà i cancelli in contemporanea al Classic Expo nel centro espositivo di Salisburgo.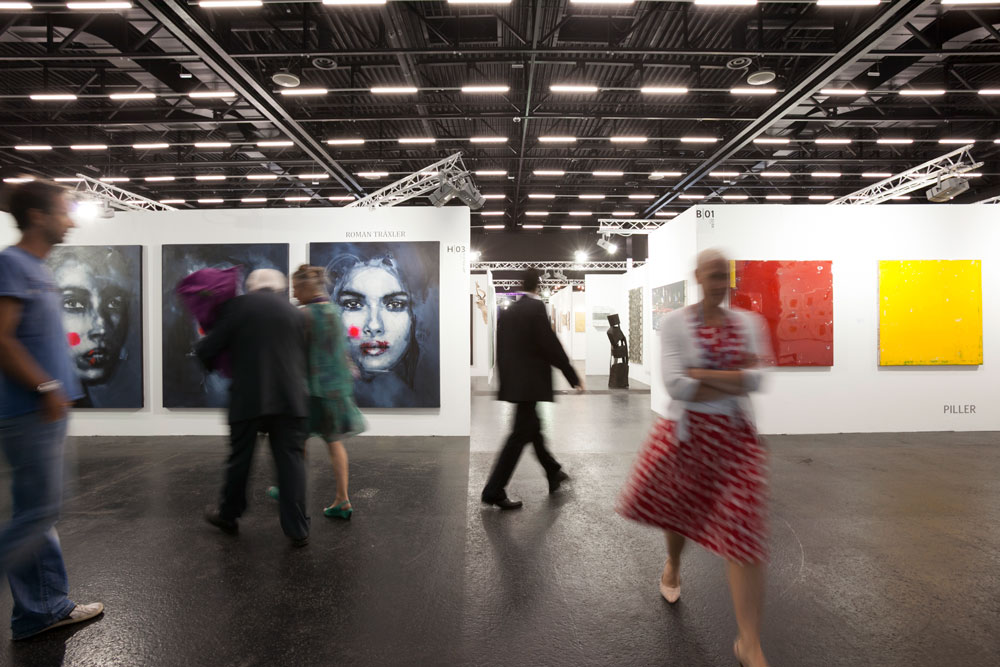 Johanna Penz, fondatrice e CEO della ART Kunstmesse GmbH, ha messo a segno un colpo di stato perfetto. Dopo venti anni di esperienza accumulata con ART Innsbruck, lo scorso anno ha ampliato il suo concetto di fiera internazionale d'arte a Salisburgo e quest'anno ART SALZBURG CONTEMPORARY si svolgerà dal 19 al 21 ottobre in contemporanea alla prestigiosa fiera d'auto classica Classic Expo. "La mia aspirazione è sempre stata quella di permettere alle persone di entrare in contatto con un'arte internazionale stimolante", afferma Penz, che quest'anno ha ricevuto l'Entrepreneur Award per aver conseguito eccezionali risultati aziendali.
Conoscere l'arte è simile alle amicizie o alle relazioni amorose. "Al primo incontro, lo senti istintivamente: è così". Questo è esattamente ciò che un organizzatore di fiere d'arte deve fare: Deve essere sicuro che i visitatori restino incantati.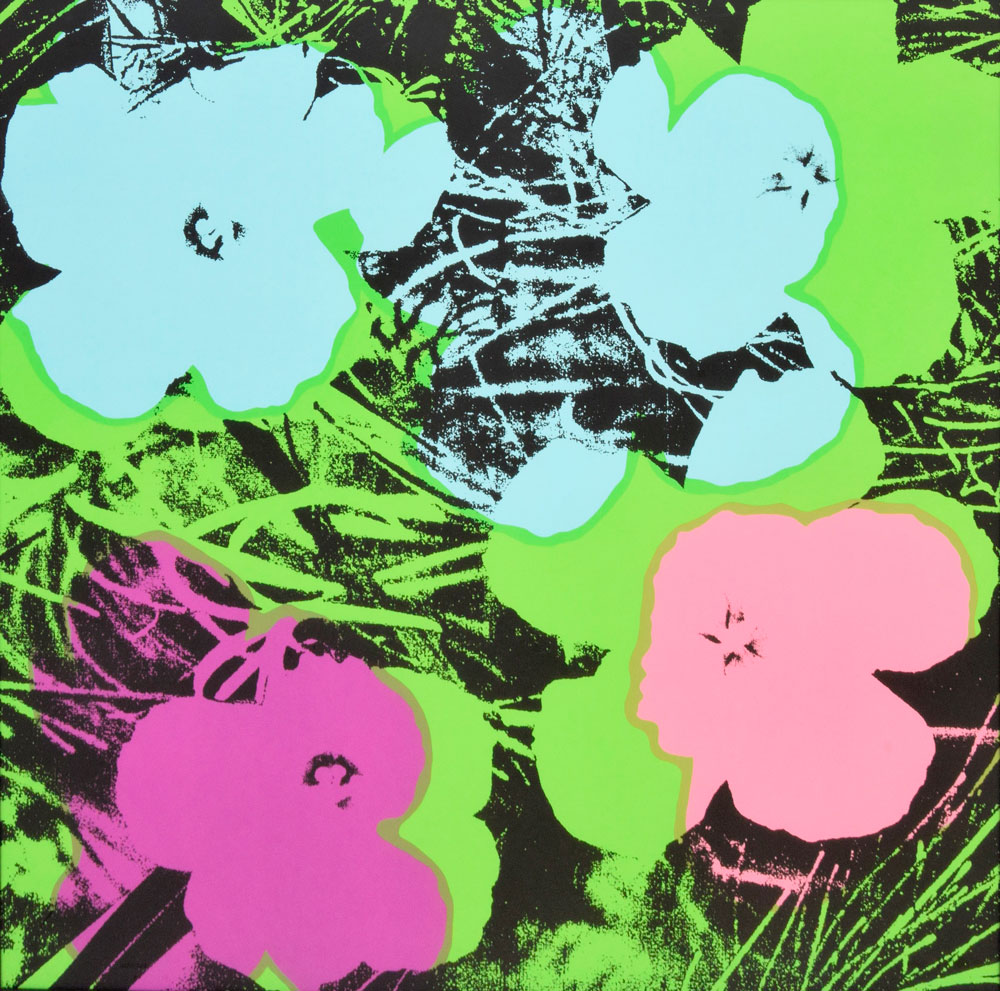 "Abbiamo un programma grande e per lo più vario, che sarà una vera emozione per i nostri visitatori." assicura Penz. Naturalmente, questo include anche il top della scena artistica nazionale. La rilevanza internazionale è un criterio primario e quando si selezionano le mostre collaterali il rapporto con Salisburgo è decisivo. Mentre la collaterale del 2017 si è concentrata su Jakob Gasteiger, quest'anno lo speciale sarà dedicato allo scultore Martin Amerbauer, residente a Salisburgo. Dopo aver studiato matematica e filosofia ha lavorato come istruttore di arti marziali, ha iniziato a lavorare come artista molto tardi. Ciononostante, ha avuto un aumento vertiginoso e ora viene valutato come un promettente artista. Altri lavori di artisti rinomati sul panorama di Salisburgo forniranno certamente argomenti di conversazione: Paul Raas che si presenterà all'Art Salzburg Contemporary & Antique International con le cosiddette Contemporary Art Coins. Seguendo l'idea dei BitCoin altamente controversi e desiderati, l'artista con un talento unico per le tecniche di stampa artistica come l'incisione su rame ha sviluppato la propria moneta, che produce in due forme equivalenti, l'originale e la replica.
Le sue monete d'arte contemporanea denotano piccole lastre di rame incise e le rispettive stampe a lastra di rame invertite su carta fatta a mano.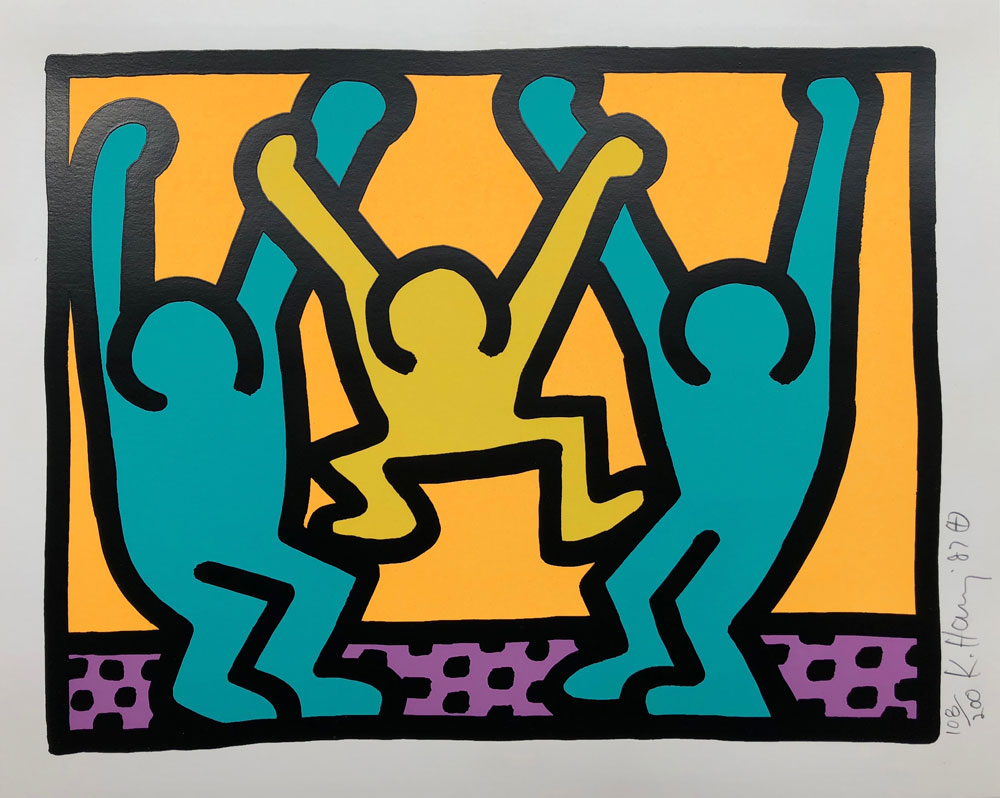 Oltre a questi importanti punti salienti di Salisburgo, i visitatori di ART SALZBURG CONTEMPORARY possono aspettarsi molti grandi nomi della scena artistica attuale come Alex Katz, Damien Hirst, Sonia Delauny, Sam Francis e Drago Prelog. Grandi personalità della Pop Art come Andy Warhol, Roy Lichtenstein, Keith Haring e Tom Wesselmann sono anche ben rappresentati.
Infine, i collezionisti appassionati potranno trovare inoltre diverse stelle come Heiner Meyer, Russell Young, Robert Longo e l'artista performativa Mia Florentine Weiss che mostreranno le loro ultime novità lavori.
La seconda edizione di Art Salzburg Contemporary inizierà giovedì 18 ottobre alle ore 18 e sarà quindi aperta ai visitatori interessati e agli amanti dell'arte da venerdì 19 a domenica 21 ottobre dalle 9:00 alle 18:00. A proposito, il biglietto d'ingresso è valido anche per l'Arte e per l'Expo Classica.

---
ART Salzburg Contemporary
In two weeks' time, the second edition of the ART SALZBURG CONTEMPORARY will open the gates contemporarily with the Classic Expo in the Exhibition Center of Salzburg

Johanna Penz, the foundress and CEO of the ART Kunstmesse GmbH, has really got the feeling for a perfect coup. After twenty high-flying years with her ART fair in Innsbruck, last year she expanded her concept of an international art fair most successfully toSalzburg, and what's more, she has found the Classic Expo as a congenial cooperation partner for the Art Salzburg's second edition now in October. Thus, the ART SALZBURG CONTEMPORARY & ANTIQUE INTERNATIONAL will take place from 19 to 21 October simultaneously with the prestigious classic car fair Classic Expo. "It has always been my aspiration to enable people to get in touch with inspiring international art", says Penz, who was granted the Entrepreneur's Award this year for having achieved outstanding corporate performance. Getting to know art is similar to life-long friendships or love relationships. "At the first encounter, you feel it instinctively: that's it." This is exactly what an art fair organizer has to do: "To make sure that the visitors get enchanted. Nothing less than that is our aspiration, while our visitors will be strolling through the ART SALZBURG CONTEMPORARY & ANTIQUE INTERNATIONAL here in the Exhibition Center of Salzburg from 19 to 21 October." Even at the premiere of the ASC, like the energetic fair organizer loves to call her ART SALZBURG CONTEMPORARY, she was sure to be in best hands and felt right at home, says the native Tyrolean who has already built up a sustainable network in Salzburg.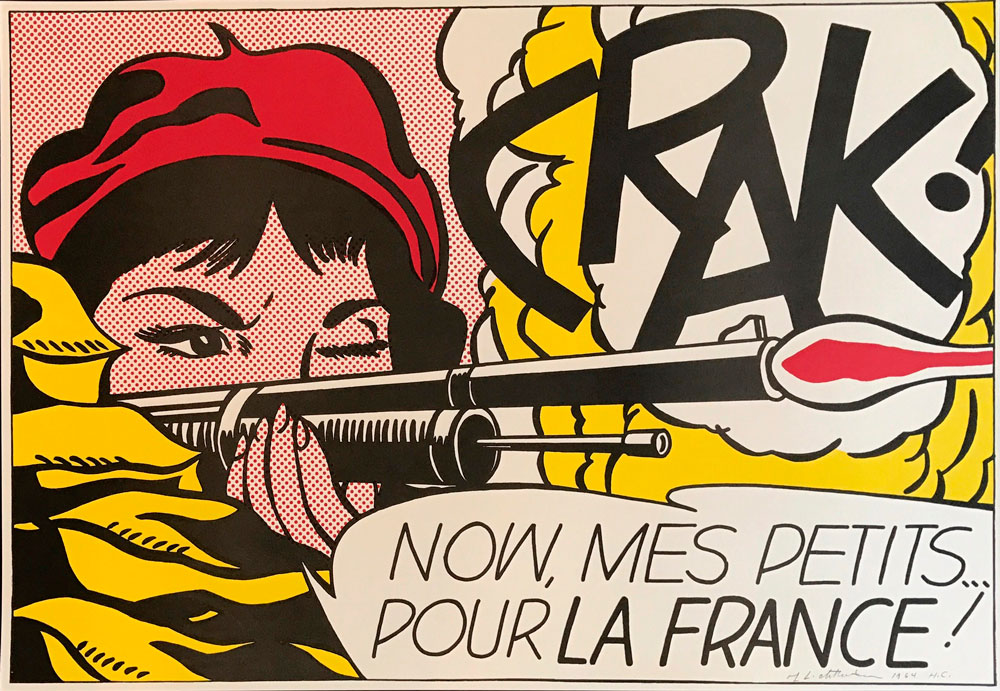 Therefore, she is facing the second edition of the ART SALZBURG CONTEMPORARY with a lot of enthusiasm. "We have a great and mostly diverse program, which will be a real thrill for our visitors." It is exquisite and international, assures Penz. Of course, this also includes the crème de la crème of the national art scene. Though, international relevance is a primary criterion, when choosing Austrian artists to be part of the fair, underlines Penz. And when selecting the Art specials, the relation to Salzburg is decisive too. While last year's first ASC special focussed on the Salzburg-born "genre border crosser" Jakob Gasteiger, this year the Art special will be dedicated to the sculptor Martin Amerbauer, who was born in Upper Austria and is now living in Salzburg and who was awarded the Promotion Prize of Fine Arts by the Land Salzburg last year. After studying mathematics and philosophy and working as a trainer of martial arts, he began to work as an artist quite late. Nevertheless, he has had a meteoric rise right from the start and is now being rated as a promising store of value, not least because of his unique and idiosyncratic design vocabulary that is known to be influenced by traditional African sculpture. Another Salzburg artist's works will certainly provide topics of conversation: Paul Raas will present himself at the Art Salzburg Contemporary & Antique International with so-called Contemporary Art Coins. Following the idea of the highly controversial and hotly desired BitCoins, the experienced graphic artist with a unique talent for art print techniques like copperplate engraving and dry point has developed his own currency, which he produces in two equivalent forms, the original and the replica.
His Contemporary Art Coins denote small round engraved copperplates as well as the respective mirror-inverted copperplate prints on handmade paper.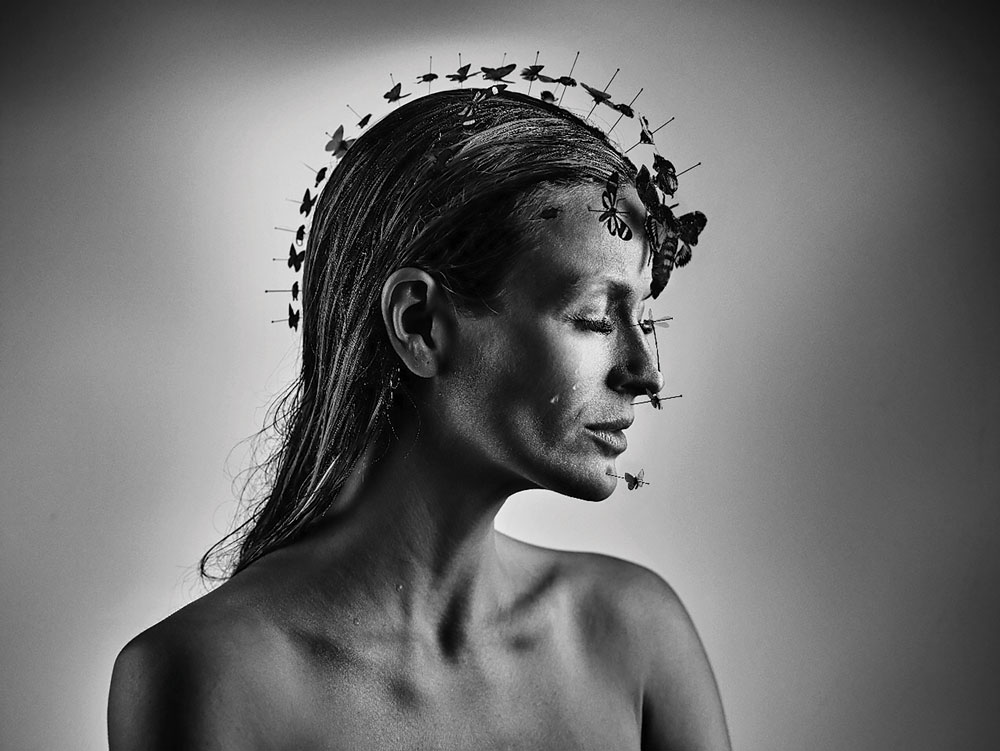 Apart from these pronounced Salzburg highlights, the visitors of the ART SALZBURG CONTEMPORARY & ANTIQUE INTERNATIONAL may look forward to several big names of the current art scene such as Alex Katz, Damien Hirst, Sonia Delauny, Sam Francis and Drago Prelog. Big Pop Art personalities like Andy Warhol, Roy Lichtenstein, Keith Haring and Tom Wesselmann are also well represented. Last but not least, passionate collectors will get their money's worth at the ASC: besides the established artists, several shooting stars and bearers of hope like Heiner Meyer, Russell Young, Robert Longo as well as the performance artist Mia Florentine Weiss will show their latest works. The second edition of the Art Salzburg Contemporary & Antique International will start on Thursday 18 October beginning with a soirée and will then be open to interested visitors and lovers of art from Friday 19 to Sunday 21 October from 9:00 am to 6:00 pm (Sunday only until 5:00 pm). By the way, the entrance ticket will be valid for the Art and for the Classic Expo too.
---
ART Salzburg Contemporary
Fair for contemporary art, classical modernism & antiques 
Fair Day: 19 th to 21 th October 2018

Opening Event: 18th October 2018
Messezentrum Salzburg
Am Messezentrum 1
A-5020 Salzburg